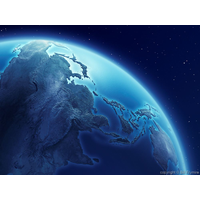 Hong Kong - Following over a year of planning, and in collaboration with its members throughout Asia, the Global Supply Chain Council (GSCC) is taking steps to evolve into a regional professional organization devoted to promoting the supply chain profession across Asia year-round.
As part of this change, the organization, founded in 2002 and whose members historically were based in China, will be extending invitations to supply chain, logistics and procurement executives throughout the region to join GSCC and introducing geographically defined chapters in support of both local and regional identity and initiatives.
This role of regional organizer is not a new one for the Global Supply Chain Council (GSCC).
For over a decade, GSCC has organized events and activities in many geographies (see http://www.gscc.co/cpages/all-events) and pro-actively promoted the supply chain profession all around Asia. The move to be regionally focused means expanding on its current mission and providing knowledge and resources and marketing muscle for all manufacturers, retailers and brand owners, along with industry supporters, not just once a year, but full time.
"With 30+ events a year and fast-growing community of 100,000 executives, the Global Supply Chain Council is the leading supply chain organizationan in Asia," says GSCC Executive Director Max Henry. "Over the last decade, through a unified effort, we've collectively established GSCC as one of the world's most respected organization and events producer, despite the proliferation of events across Asia. That achievement is proof of what we can accomplish when we work together."
Evolving into a regional guild means establishing new governance and setting up local chapters, each connected to the parent organization - China, Hong Kong, Singapore, Korea, Philippines, Thailand, Vietnam, Myanmar, Malaysia, Indonesia - as well as an another potential chapter in Japan.
Developing this new organizational structure could take a year or two, Henry estimates, but that's by design. All stakeholders want to ensure a healthy foundation gets built. To that end, GSCC is in conversation with academic and nonprofit business leaders to draw upon expert guidance and ensure organizational longevity and success.
"Looking forward, we are fully committed to grow the APAC region as the new gold standard for supply chain knowledge, events and resources."

About the Global Supply Chain Council
Founded in 2002, the Global Supply Chain Council (GSCC) is Asia's leading professional organization serving a fast-growing community of 100,000 executives and representing leading companies who view their supply chains as a critical driver of shareholder value and competitiveness. Visit www.gscc.co for more information.
---